ITEM INCLUDED :
CLABER "ERGO" SPRAY PISTOL 8539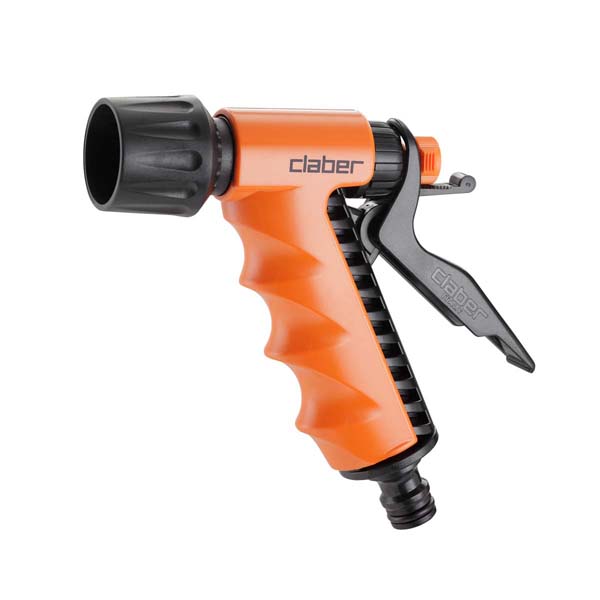 8539

  "Ergo" spray pistol
Spray pistol with ergonomic handle grip for all your irrigation needs. Compact and sturdy, easy and comfortable to handle, it allows you to adjust the water jet at any moment and to lock the position of the adjustment lever with a specific mechanism, preventing hand fatigue, especially in the event of prolonged use.  
shock-proof and weather resistant

ergonomic design

adjustment lever with lock mechanism
Spray pistol with practical ergonomic grip. Water flow adjustment lever. Dual jet: from closed to open (jet or fan spray) selection device and lock of required jet.
FEATURES:
Inlet quick connection:

 

Quick-Click System
Jet adjustment:

 

concentrated, cone
Adjustment:

 

open/close
SIZE:
Width:

 

155 mm
Height:

 

142 mm
Depth:

 

40 mm
Weight:

 

130 gr.
MATERIALS:
MADE IN ITALY