ITEM INCLUDED :
CLABER 3/4" THREADED TAP CONNECTOR GCB-8627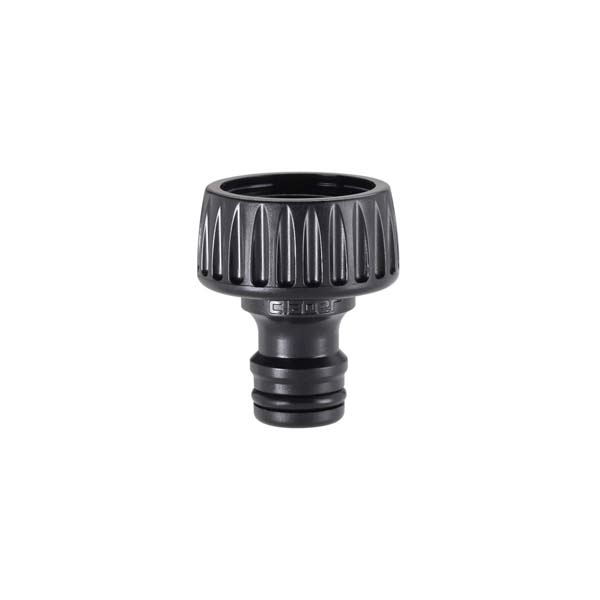 8627

  3/4" (20 – 27 mm) threaded tap connector

To easily and quickly connect a coupling to a 3/4″ tap without using any tools. Ensures a stable, leak-free connection. Its ergonomic design makes it easy and convenient to use even with wet fingers.
high quality

perfectly watertight

compatible with automatic Quick-Click couplings
To connect automatic Quick-Click® couplings to a threaded tap by simply screwing it on. It is complete of washer. Female 3/4" (20 – 27 mm).
SIZE:
Width:

 

Ø35 mm
Height:

 

41 mm
Depth:

 

Ø35 mm
Weight:

 

12 gr.
MATERIALS:
MADE IN ITALY