ITEM INCLUDED :
CLABER BLACK HOSE 9039 (12-17MM) 30M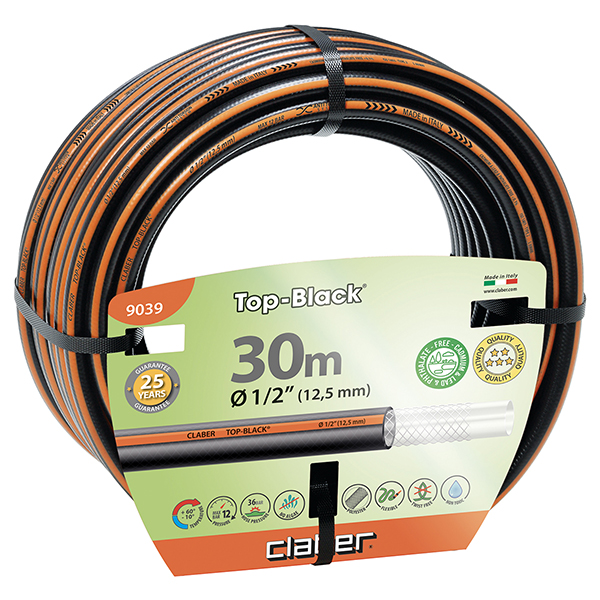 9039

  Top-Black Ø 1/2″ (12-17 mm) m 30
It contains an inner drink-safe 100% pure transparent layer, thus guaranteeing top water quality. The reinforcing knitting makes it resistant even to high pressures: it is truly a top-of-the-line hose in terms of performance and reliability.
reinforcing knitting

flexible and handy

algae-resistant shield
Anti-kink hose with a special knitted reinforcement that guarantees excellent stability at high water pressure, algae-resistant and UV-resistant. The Top-Black hoses are 100% safe as they contain no heavy metals or phthalates. Roll of hose with four-colour die cut cardboard and informative pictograms.
FEATURES:
Pipe diameter:

 

1/2″
Hose length:

 

30m ()
SIZE:
Width:

 

Ø380 mm
Height:

 

140 mm
Depth:

 

Ø380 mm
Weight:

 

3900 gr.
MATERIALS:
MADE IN ITALY